It is not easy to become a fur parent. You must be attentive to your dog's needs, including maintaining hygiene. One thing you must consider in pet hygiene is cleaning their toys, leashes, collars, and bedding. It is easy for these things to become smelly and dirty.
Moreover, there is a great chance that their leashes, collars, bedding, and toys have bacteria that they carried from the outdoors; or it may even be from the dog's bodily fluids. Here are some steps to take to ensure that your dog's bedding is clean and prevents bacteria.
Remove Dog Fur from Bedding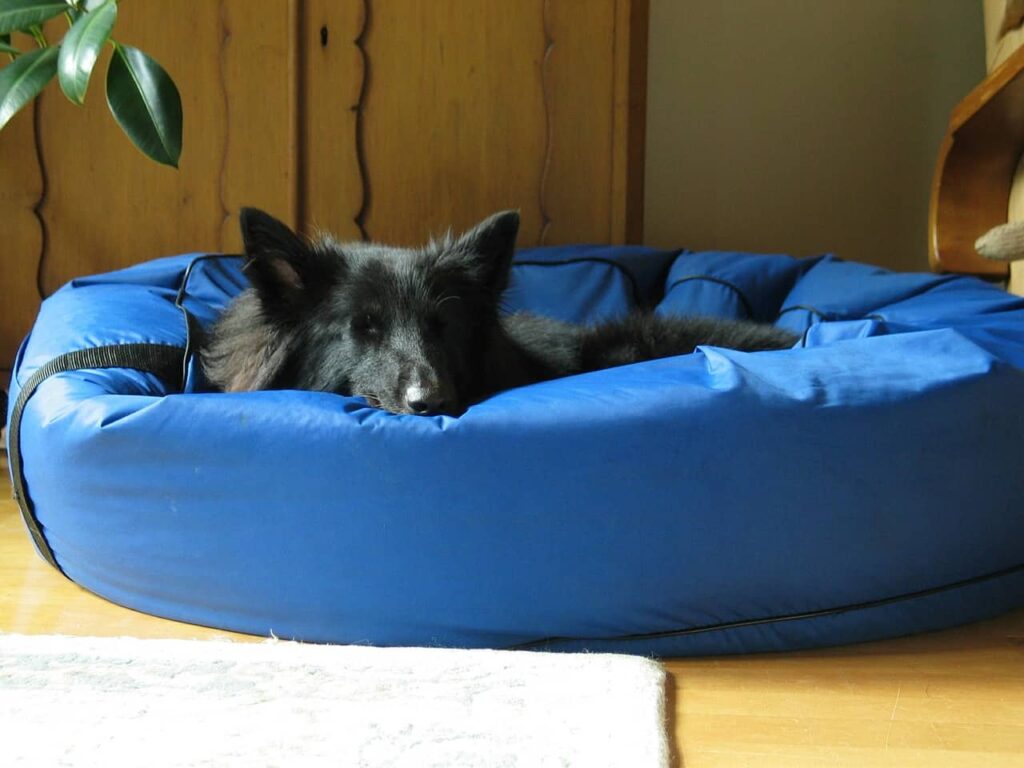 Dog bedding may have a lot of furs. You have to remove this fur before washing them, or else you have to deal with the crumpled hair on the bedding, which makes it harder to wash. There are a few ways to remove dog fur: vacuum, lint roller, or masking tape.
Shake off the bedding to remove any large debris first. Make sure to do this outside. After shaking, remove the remaining fur using a vacuum, lint roller, or masking tape. You have to ensure that all the seams and crevices on each side of the bed are taken care of. Furs may be entangled in the materials of the bedding, use a brush to loosen the fur and vacuum over the bed again.
If you notice mites, fleas, and other infestations on your dog bedding, do not continue cleaning it. Instead, throw the bedding. It is difficult to completely remove all the infestation as it may crawl deeper into the foam.
Pretreat for Stains
Dog bedding with stains is the most challenging to clean. The stain may have come from poop, urine, food, or mud. If you notice stains, pretreat the stains. You may find several stain removers at home or store. However, these stain removers may contain chlorine or bleach, which are irritants for the dog.
Use natural alternatives to remove stains. Natural alternatives can be baking soda or white vinegar, ingredients that you can easily find in your kitchen and that are safe for pets.
Mud Stain
Dogs love to play outside, and we sometimes overlook mud and dirt on their paws. If there is a mud stain, break off the loose dirt and vacuum it. Wet a clean cloth with cold water and blot the stain.
Poop Stain
This is a common problem if your fur baby is still a pup and not yet fully potty-trained. Immediately pick up the waste and throw it. Mix cold water and distilled white vinegar, and pour it into the stained area. Blot the stained area with a cloth or use a soft-bristled brush to scrub it. Repeat the steps until the liquid is absorbed, and the stain is not visible.
Place the bedding on a flat surface and sprinkle baking soda. Let it sit overnight. When dry, vacuum the remaining baking soda. Baking soda is expected to eliminate the odor the poop may have caused.
Do not forget to potty train your pup!
Urine Stain
Another stain problem for those who have untrained pups is urine stain. If this happens, sprinkle baking soda generously onto the stained area. Let the baking soda sit for 5 minutes, the baking soda will absorb the urine.
Combine 2 cups of vinegar and a cup of baking soda in cold water. Place it in a spray bottle or slowly pour the mixture onto the stained area. Leave it for 10 minutes. If the stain is still visible, blot it until it disappears.
Place it in a Washing Machine.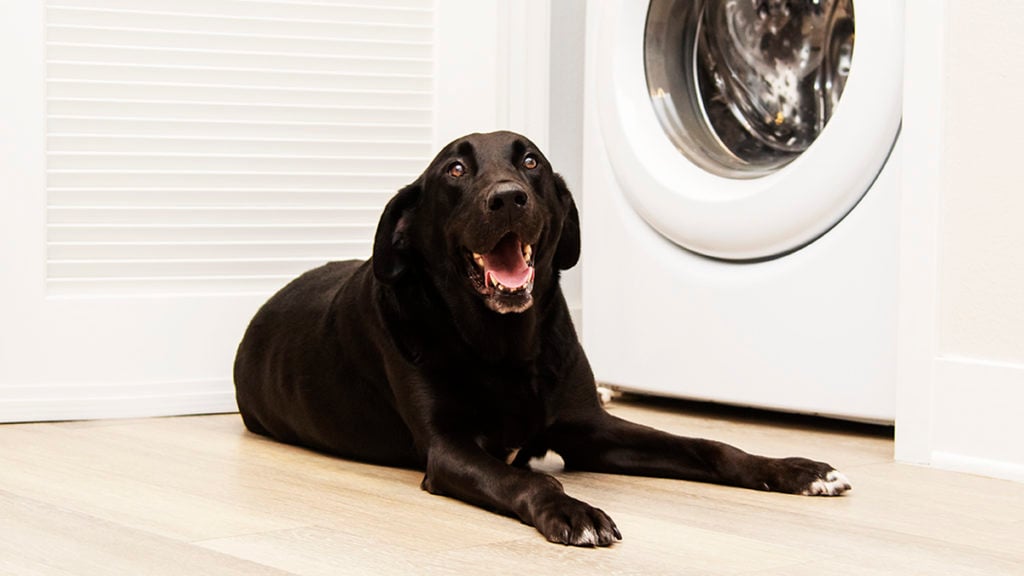 Before you place the dog bedding inside the washer, or you soaked it, make sure to finish removing all the fur and debris you could find. Do not forget to pretreat the stains to ensure that they will not seep through the bedding.
You must proceed with caution when using washing machines, and it is best to read the instructional manual of your washing machine before loading. Most dog bedding is done on a cold wash. Also, use a pet-friendly and pet-safe detergent. Some detergents may contain strong odors and chemicals that may be harmful to your dog. Fabric softeners should be avoided as these can cause irritation to your dog.
What if you bought memory-foam bedding for your dog? This requires a different cleaning method. Use a vacuum to clean every crevice and seam of the memory foam. Mix laundry detergent and water in a spray bottle and densely spray it on the bed. Sprinkle baking soda and leave it for a few hours. Do this on the other side of the bed. Vacuum the excessive baking soda on the bed.
Always follow the instructions on the bedding to ensure it receives the proper care.
Move it to a Dryer or Sun Dry
After the necessary cycle is finished, move your dog's bedding to your dryer. Drying is a necessary step when cleaning the bedding, and dryers provide heat which can also kill the remaining bacteria.
However, it is important to choose the appropriate drying program. Some bedding can be damaged if the wrong program is used. If there is a limitation to your dryer, then drying it under the sun can also be a great option.
Conclusion
Cleaning your dog's bedding is essential to get rid of disease-causing bacteria that may be present on their bed. You are protecting your dog and yourself from possible health concerns. Follow the mentioned steps to ensure you are doing dog laundry in the proper way.
If there are limits to your washer and dryer not allowing you to clean your dog's bedding, then it would be better to look for laundry services that offer dog laundry. Nowadays, most laundry service providers like Liox are capable of handling large bedding. If you do not have extra time to bring your dog's laundry to the laundromat, then check if they offer laundry pickup and delivery. In this way, you are saving yourself money and time.